Sharpening knives for recycling at INDORAMA VENTURES
Indorama Ventures is the largest producer of PET packaging and one of the giants in plastics processing. It has branches in 35 countries around the world and employs as many as 26,000 people. He collaborates with many famous brands, e.g. with Coca Cola.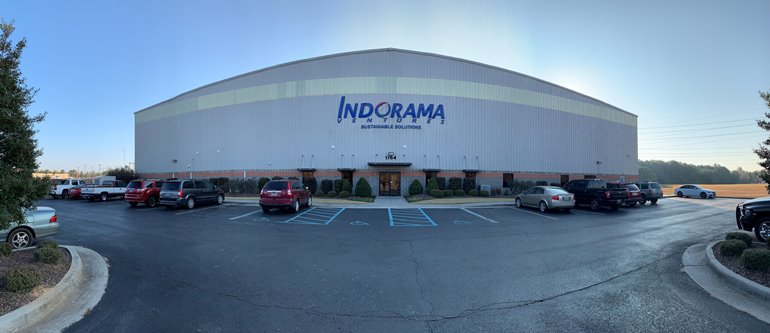 Before we get to the main part of the article, it is worth explaining why Coca Cola is partnering with the giant from the recycling industry and what role GRAFS machines play in this industry.
Let's do it again!
We all know how important it is for us and our planet to make the most of plastics, especially plastic. This material is responsible for the largest amount of environmental pollution ... or rather, we are responsible for it by dedicating plastic to a single use. At the same time, we are bombarded with information about the need to find a solution to this problem. Companies such as Coca Cola, which are the main producers of plastic products, are expected to take radical steps
Many companies meet the expectations of their consumers. Everyone hopes that the largest plastics producers will do something to save the environment. Therefore, for example, instead of producing continuous amounts of new plastic, companies that use plastic in their products reuse the previously produced plastic. Each of us, for sure, at least once used, for example, plastic bags produced through recycling. The same solution was introduced by Coca Cola by signing an agreement with Indorama Ventures and their branch PETValue Philippinnes. Since then, the bottles of one of the largest cola producers are recycled and reused.


What is our company's role in this?
GRAFS SHARPENING MACHINE IN THE PHILIPPINES PLANT
In machines intended for recycling (e.g. in granulators, shredders or mills), simple industrial knives are used to grind, cut and shred plastics (or other material). For the operation of these machines to be as effective as possible, the knives must be perfectly sharp. A blunt knife prolongs the entire process and results in inaccurate processing of the material.
The PET Value was also struggling with the problem of blunt knives. For its facility in the Philippines, Indorama Ventures was looking for a suitable solution to this problem. The company previously dealt with this by outsourcing knife sharpening to external suppliers, which generated huge service costs and created logistical problems.
A more economical and cost-effective solution in the long run was to purchase a suitable grinder for knives used in recycling and to regrind them in-house. These knives are made of hard and difficult to process steel, therefore Indorama Ventures was looking for a sufficiently stable and durable machine that would meet their expectations.
When choosing the right grinder, we were also guided by the fact that the machine should meet European quality standards at a reasonable price.
In 2021, a representative of Indorama Ventures contacted GRAFS asking for an offer for the machine. We proposed an automatic grinding machine with a grinding length of 1200 mm. Our machine best suited the company's expectations, which is why Indorama Ventures decided to purchase two grinders. We delivered the first machine in mid 2022 and the second at the beginning of 2023. We share our knowledge and help the PETValue Philippines branch in implementing the entire sharpening system.
The production of machines for such a huge company was a challenge for us. Indorama Ventures had high requirements and many questions about the quality of components, accessories and the sharpening system. The grinders had to be properly technically adapted to the standards in force in the Philippines. It is worth knowing that the power voltage in the Philippines is 460 V (400 V in Poland), and the frequency in the power grid is 60 Hz (50 Hz in Poland), which required many changes to our machines. However, thanks to the experience and competence of our employees, nothing is impossible for us and we quickly dealt with this challenge.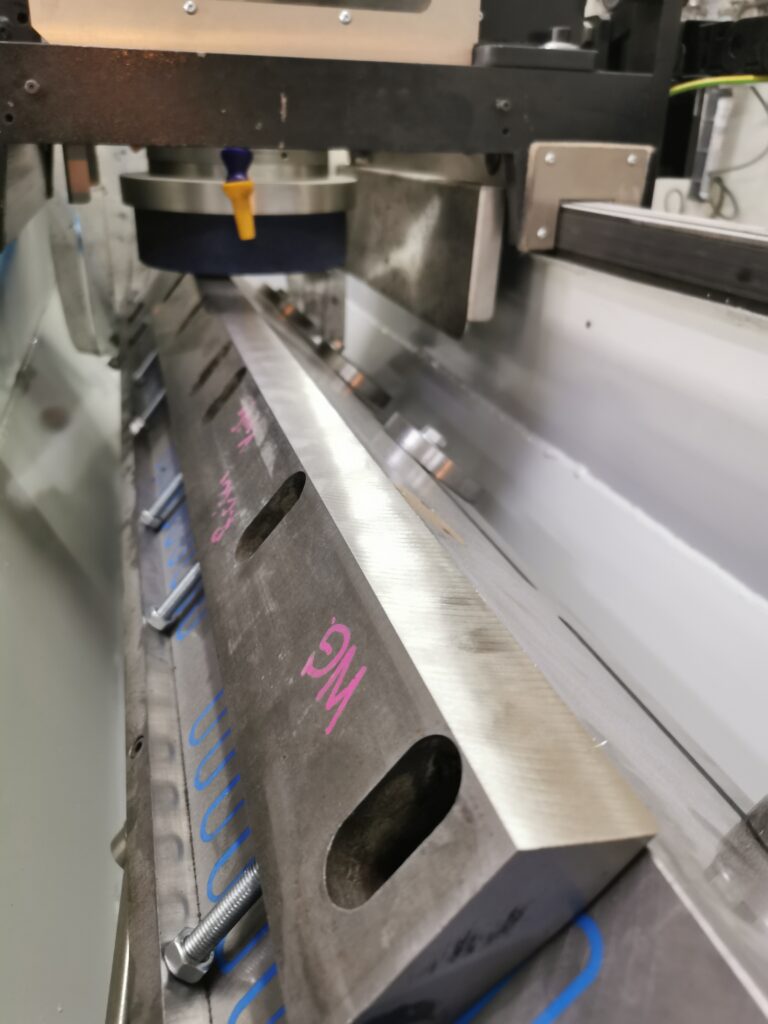 ZFor our part, we have taken all steps to make our cooperation as pleasant as possible, and all customer wishes fulfilled in 100%.
Our machines have traveled forty days by sea. Once installed at PETValue's headquarters, they will continuously sharpen recycling knives
We are able to deliver our straight knife grinder to all countries of the world and adapt it so that it meets the standards of each of them.
---
SHABRA PLASTICS & PACKAGING
Shabra Plastics&Packaging is an Irish company specializing in the processing of plastics. It combines three industry sectors:



It is the only company in Ireland that simultaneously recycles and manufactures and sells its own plastic and plastic products. It has its own online store where you can get all kinds of recycled products. They offer i.a. food packaging, plastic cups and garbage bags.
WHY GRAFS?
Similar to Indorama Ventures, Shabra Plastics wanted to find a solution to the problem of constantly outsourcing sharpening blunt knives used to shred plastic. Buying new blades and sharpening them from external suppliers resulted in very high costs and entailed such difficulties as long waiting times for a knife or obstacles in deliveries.
Due to the fact that the company was looking for a machine for grinding industrial knives from a European supplier, Shabra asked us to present an offer. In response, we took into account all customer needs. First of all, we always try to determine the physical properties of the knives, their hardness, the type of steel they are made of and the method of fastening during sharpening. Only then, after joint arrangements with the client, we adjust the offer to his specific needs.
Our Client had no experience in knife sharpening. They had not used industrial knife grinders before. Therefore, just like any client who needs help in introducing grinding to the company on their own, we have presented instructional videos showing how to grind knives.
Shabra opted for the GR-1200 model with a tilting magnetic table and a powerful 5.5 kW motor. After the machine arrived at the company's premises, we had just a couple conversations with the customer about how to operate the grinder. Thanks to this, we were able to advise on the issues of grinding and fixing knives on an ongoing basis. We are pleased to say that the operating the machine is simple and employees of Shabra quickly and efficiently mastered the work on our machine.
We are confident that GRAFS GR-1200 will serve Shabra well for many years to come. We know it, as a sharpening shop we have been working on the same GR model every day for 4 years. :)
We always offer our clients full assistance and advice.